zapp2525 wrote:

The income tax didn't really affect that many people that live in Monroe I bet
That is correct. If you live in Monroe and work outside Monroe you don't have any change on your taxes.
However this is about how much more will the city bring in from the tax increase.
Note: This is not an official estimate from the city, only for illustration purposes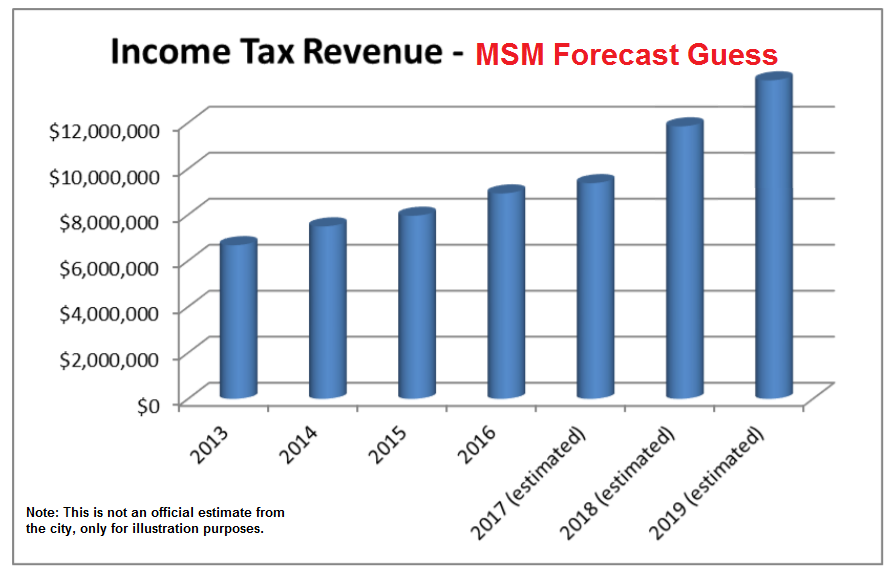 I asked Assistant City Manager Kacey Waggaman, she had this response:




"

Working on it. [City Manager] Bill [Brock] will be starting budget discussions with Council on Tuesday."




I will post updates on this.



-------------
The privilege of a lifetime is being who you are.
-Joseph Campbell