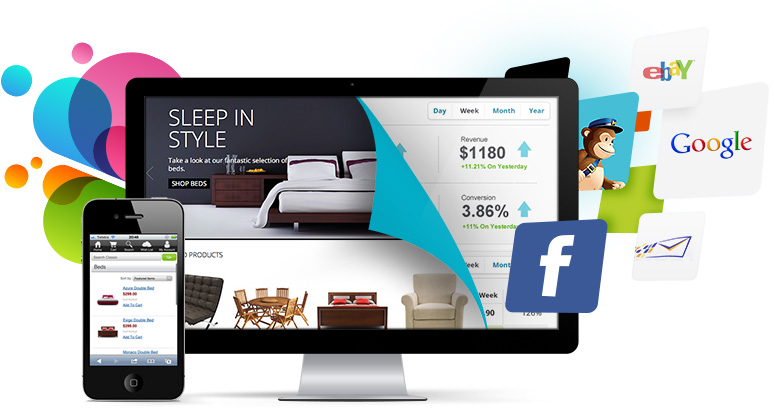 Bigcommerce Fuels $1.2 in Revenue for its 30k+ e-Tailers & Reveals Growth Trends for Online SMBs
Today, Bigcommerce, a leadinge-commerce platform for small and medium sized businesses (SMBs), released data that shows small businesses online are thriving, despite uncertain economic times. The Bigcommerce platform helps clients sell more to global shoppers, and its first three years of rapid growth gives Bigcommerce deep insight into the SMB market, revealing top markets by country, fastest-growing verticals, and an uptick in average order price.
Growth experience across the Bigcommerce retailer network speaks to larger trends the small business retail community is seeing on a global level: the top markets for e-tailers are the US, Australia, UK and Canada. Among the metrics of growth, one of the most significant is in the average order price, an indicator of consumer confidence among niche online retail shoppers. On average, order prices went up 8 percent from 2010, to $89, with the US seeing a 6 percent increase to $91.50.
Continued: http://www.smbnow.com/articles/Bigcommerce" rel="nofollow - http://www.smbnow.com/articles/Bigcommerce